Columbia University International Affairs Building, Room 1501 (420 West 118th Street)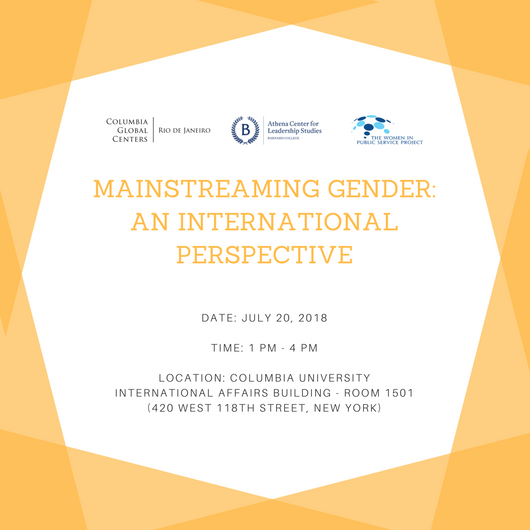 According to the UN, Gender mainstreaming is a globally accepted strategy that situates gender equality issues at the center of policy decisions, medium-term plans, program budgets, and institutional structures and processes. Mainstreaming can reveal a need for changes in goals, strategies, and actions to ensure that both women and men can influence, participate in and benefit from development processes. It can require changes in organizations – structures, procedures, and cultures – to create organizational environments which are conducive to the promotion of gender equality.
In this panel, we invite guests to discuss initiatives and proposed ideas that can advance mainstreaming gender in an international perspective. The event will be an open discussion on the challenges, strategies, and initiatives for advancing gender equality in different professional fields, in the private and public sector.